PEOPLE living in South Gloucestershire are being encouraged to come to the roadside and see a sporting spectacle when the Tour of Britain streaks through the area this weekend.
Stage Seven of the elite cycle race, on Saturday September 9, will pass through Chipping Sodbury, Yate, Iron Acton and Rangeworthy from around 1.30pm onwards, on its way from Tewkesbury to Gloucester Docks.
The peloton is predicted to pass through Chipping Sodbury High Street at about 1.53pm, Station Road in Yate about three minutes later and head up the B4058 Wotton Road in Iron Acton towards Cromhall at around 2pm to 2.10pm.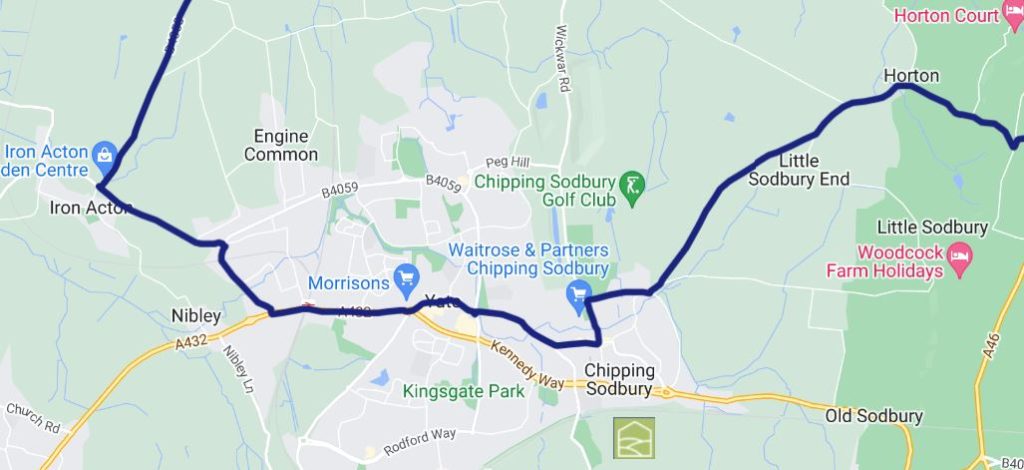 The cyclists could arrive up to 20 minutes earlier or later, depending on the weather and other conditions which could make their pace faster or slower.
Organisers say the earliest they are likely to reach Chipping Sodbury from Horton is 1.35pm, the earliest arrival in Yate is 1.38pm and in Rangeworthy is 1.46pm.
The race will reach Cromhall between 1.51pm and 2.26pm, Charfield between 1.57pm and 2.33pm and Wotton-under-Edge between 2.02pm and 2.39pm.
Residents are being advised that rolling roadblocks will be in place on the roads which are part of the race route, to allow the cyclists to pass through safely.
These are likely to be in place for around 30 minutes in total and are enforced by police outriders – the first will arrive in place about 15 minutes before the lead rider in the race.
There will also be parking suspensions along the route, including at Horton Hill and Chipping Sodbury High Street.
Motorists are being advised to follow the instructions of police officers and also allow extra time for journeys.
The riders are expected to reach Gloucester some time between 2.54pm and 3.43pm.
The full route of the Tour of Britain Stage Seven from Tewkesbury to Gloucester. Map: Tour of Britain/Ordnance Survey
The stage was originally intended to be part of last year's Tour of Britain, but was cancelled following the death of Queen Elizabeth II.
Among the cyclists taking part this year is Olympic mountain biking gold medallist Tom Pidcock, who is riding for the Ineos Grenadiers team.
Organisers say Stage Seven will be "an undulating route to really test the riders on their penultimate day and will showcase the incredible scenery and landscape that Gloucestershire has to offer", covering 170.9km (106.3 miles) of road and climbing 2,200 metres on the way.
South Gloucestershire Council leader Claire Young said: "We are excited to welcome the Tour of Britain to South Gloucestershire.
"The event is a great way to bring communities together to spectate as the riders pass through our countryside, towns and villages and will also showcase our wonderful area to its global audience of millions."
For more details visit www.tourofbritain.co.uk/stages/stage-seven.
Main picture: A sprint finish at a previous Tour of Britain stage. Picture: SWPix.com/Tour of Britain